TRAVEL WITH CONFIDENCE
THE INDUSTRY'S BEST WARRANTY!
Jayco RVs are built to handle every adventure, and backed with an industry-leading 2+3 Warranty. A 2-year limited warranty has you covered for 2 camping seasons. That's 730 days. In addition, a 3-year structural warranty has you covered for 3 camping seasons or 1,095 days. You won't find a better warranty in the business, because the only strings we attach are those that deliver the ultimate in reliability. That's the Jayco difference. So go explore. For a copy of the 2-year limited + 3-year structural warranty with complete terms and conditions, please contact Jayco Carolinas 704-246-5392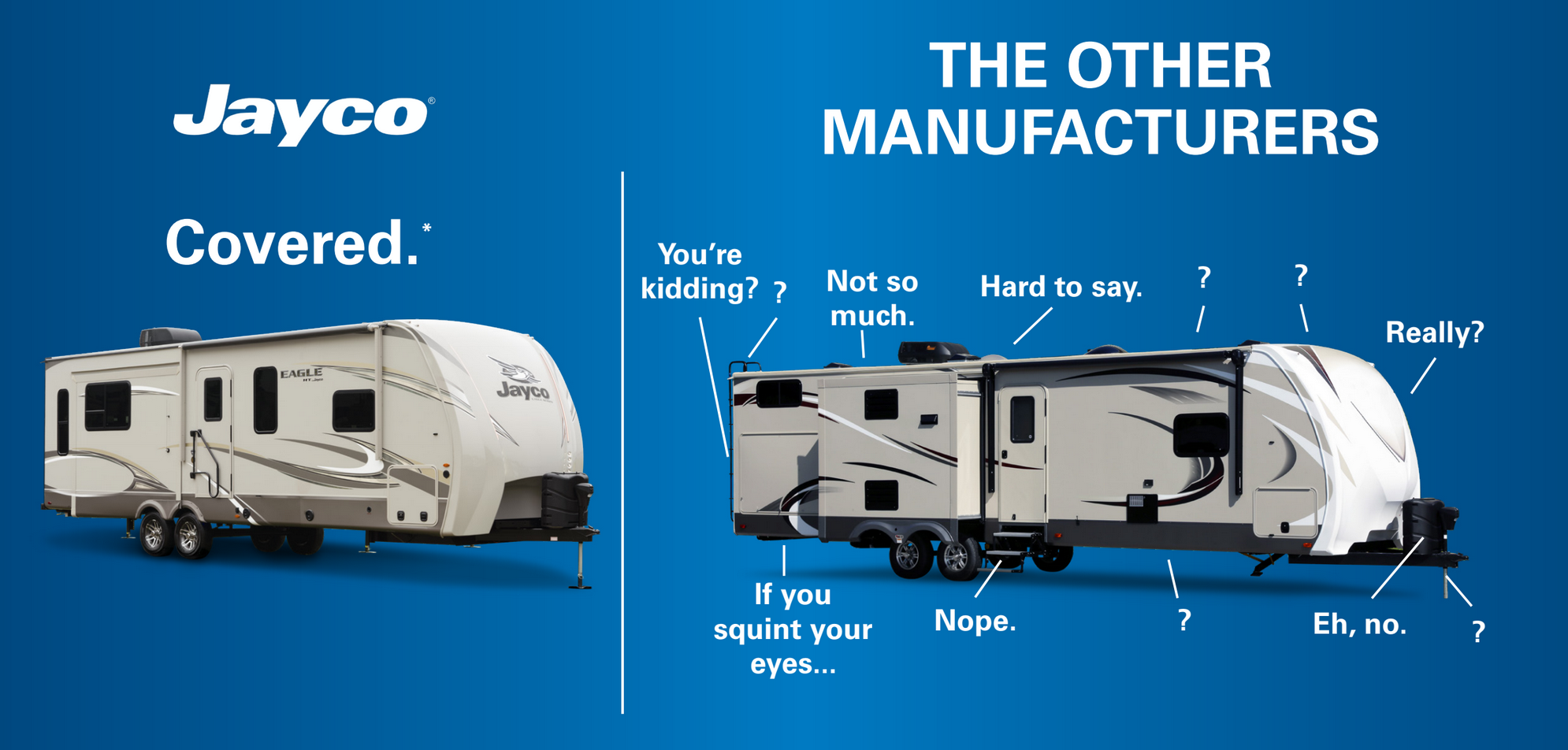 EVEN MORE PROTECTION
ON SELECT COMPONENTS FROM SUPPLIERS THAT STAND BEHIND THEIR PRODUCTS.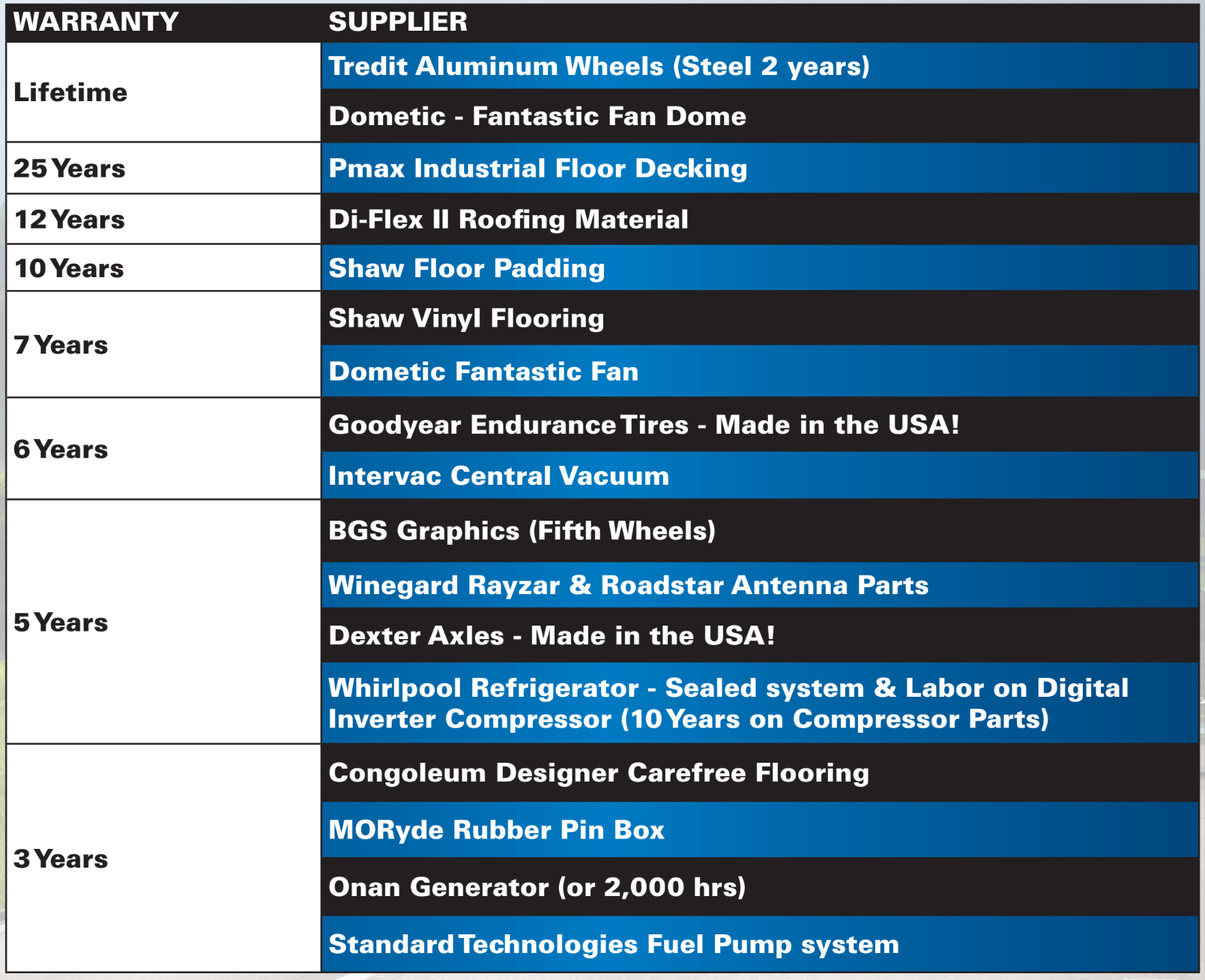 This is a summary only. For complete details contact Jayco Carolinas RV Dealership 704-246-5392